Electrostatic Paint System
We at Landmark Manufacturing would like to introduce you to the benefits of the Electrostatic Paint System that we now offer. Being an ISO 9001:2015 Company that has been in the Metal Stamping and Welding Industry since 1953, Landmark can now coat your product after fabrication or you can send it to us for E-Coat only. We can even do extra operations such as Assembly and Labeling.
Electro Coating (E-Coat) is a technology used worldwide to achieve high quality, low cost finishes at a level of efficiency and environmental compliance no other finishing method approaches. Salt spray test typically reach 800 – 1000 hours.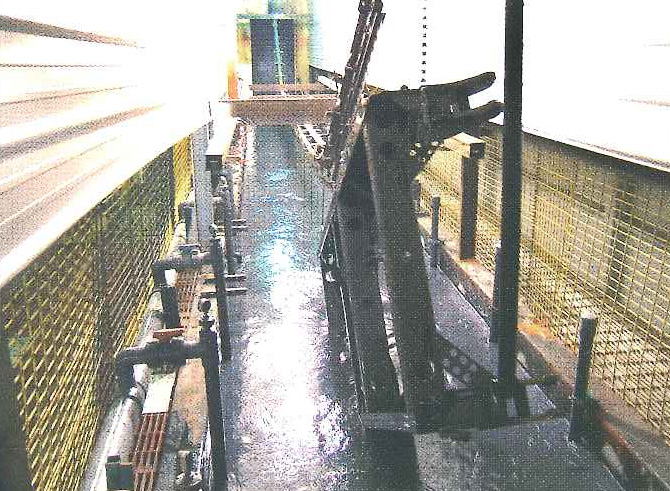 E-Coat is one of the most cost effective finishes available on the market today.  Most materials that conduct electricity can be E-Coated.  E-Coat can be used as a Primer  (Approved for Government Applications), or as a stand-alone coating in certain situations.
E-Coat is a dip process that will cover even the most difficult to reach areas of complex parts and also give superior edge coverage.
E-Coat paint coverage is controlled by voltage adjustment.  No other paint can compare to the 0.1 – 0.2 Mil Thickness variance of E-Coat over the entire part.  Spray systems may have film thickness variances from 0.5 – 2.0 Mils.
Approximately 98% of automobiles produced worldwide are now primed with   E-Coat because of the Benchmark corrosion protection it offers.
| | |
| --- | --- |
| | Stages |
| Alkali Cleaner | 1st |
| Immersion Cleaner Tank | 2nd |
| Soft Water Rinse | 3rd |
| Immersion Conditioner | 4th |
| Immersion Zinc Phosphate | 5th |
| 3 Spray Rinse | 6th |
| Spray Sealer | 7th |
| Immersion DI Water Rinse | 8th |
| Halo Rinse | 9th |
| Cathodic E – Coat Tank | 10th |
| De-ionized Water Spray | 11th |
| Finish DI Immersion | 12th |
| Gas Oven     400-450 Degree | 13th |
Our E-Coat line is 417′ long and covers a total of 18,000 sq. ft. The part envelope is 48″W x 55″H x 96″